How To Make a Small Space Feel Bigger: Change Your Doors
Doors can be a real pain in small spaces. They act as the gatekeeper, determining whether that new sofa is making it across the threshold. Those certified space sappers stop us from having that slightly bigger wardrobe, extra side table or bedside cabinet, just to accommodate their need to swing. But is there a way to reclaim a little extra space by replacing the humble swinging door with an alternative?  
Barn Doors
Swinging doors create a huge amount of negative space which can limit your layout and furniture choices. Barn doors can eliminate a lot of these problems, with the added bonus of being relatively easy to install. They don't need to be cutesy or twee, there is a great range of barn doors available that would look slick in modern or contemporary homes.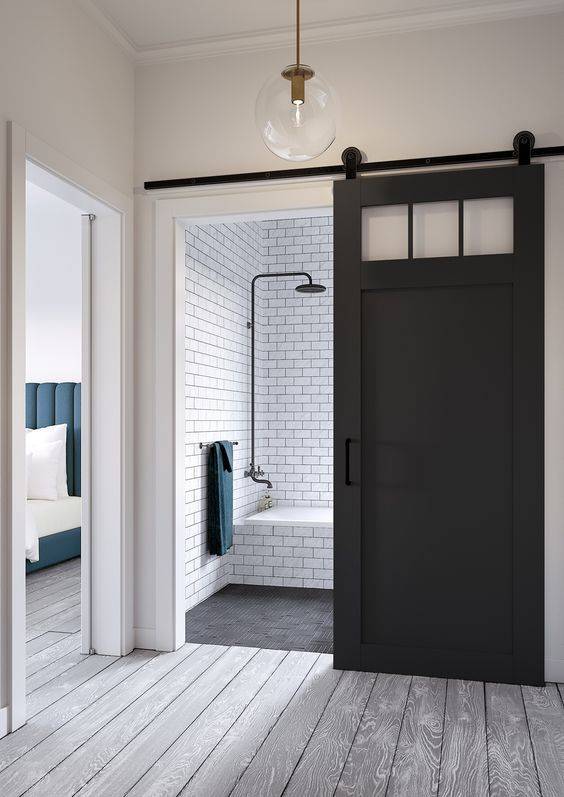 Image Credit: Interior Barn Doors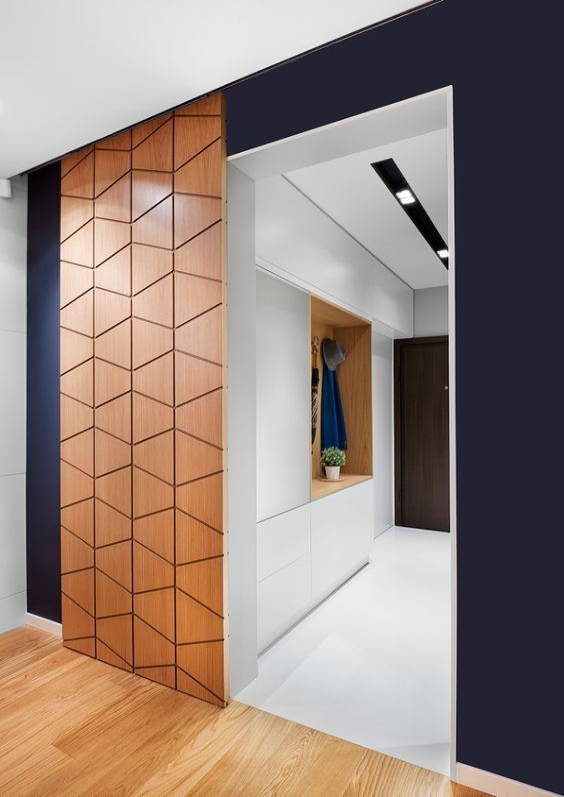 Image credit: Home designing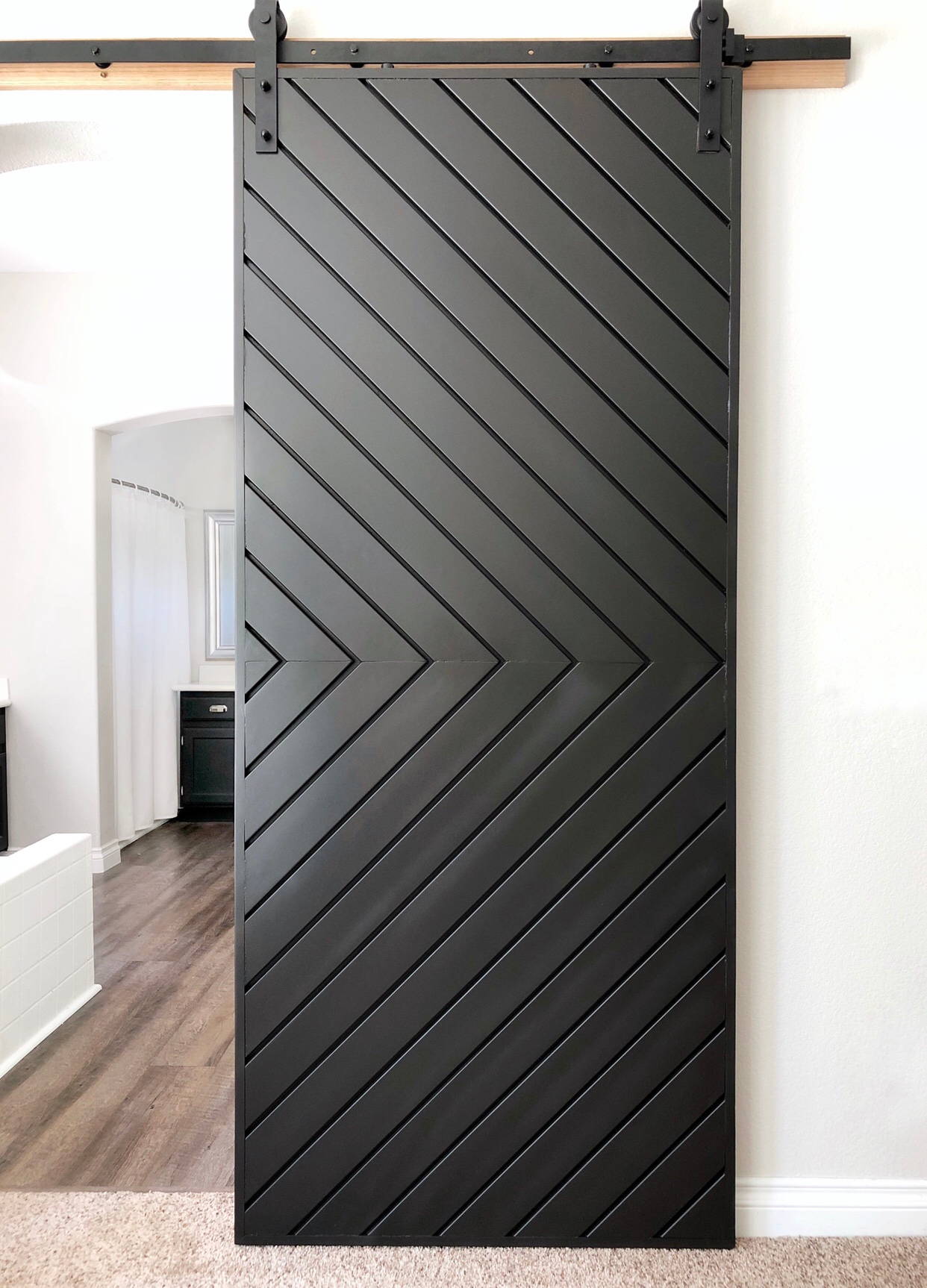 Image Credit:: Angela Rose Home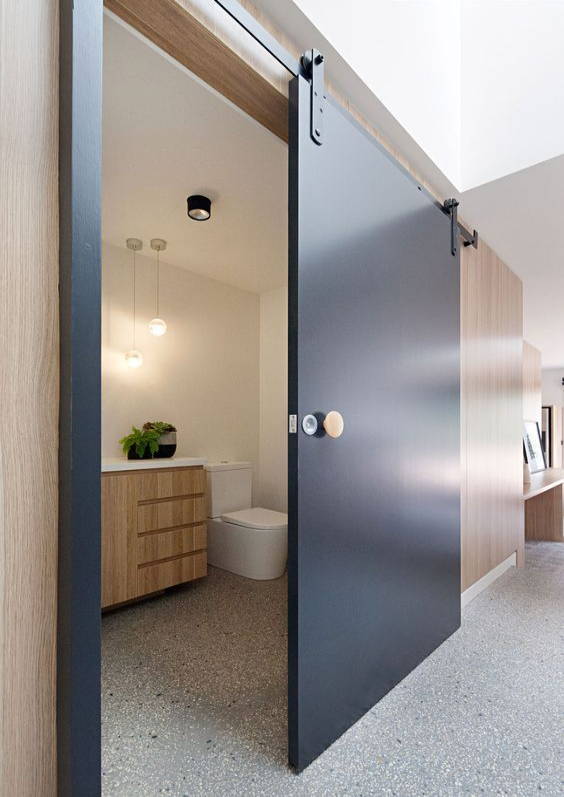 Pocket Doors
Pocket doors are another great alternative to the old swing door. A pocket door disappears into a compartment found in the adjacent wall. When fully open, they are practically invisible, giving you a choice between a little extra privacy or something more open plan. You may not want to tackle installing a pocket door as a DIY project, but the investment in some professional help will be worth it. In a room where the door collides with the furniture or obstructs the flow of traffic, a pocket door could be a game changer.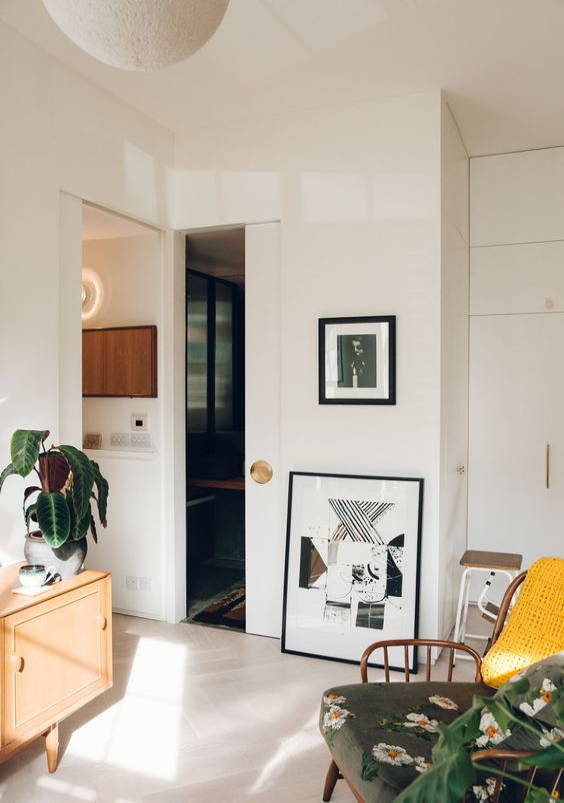 Image credit: Remodalista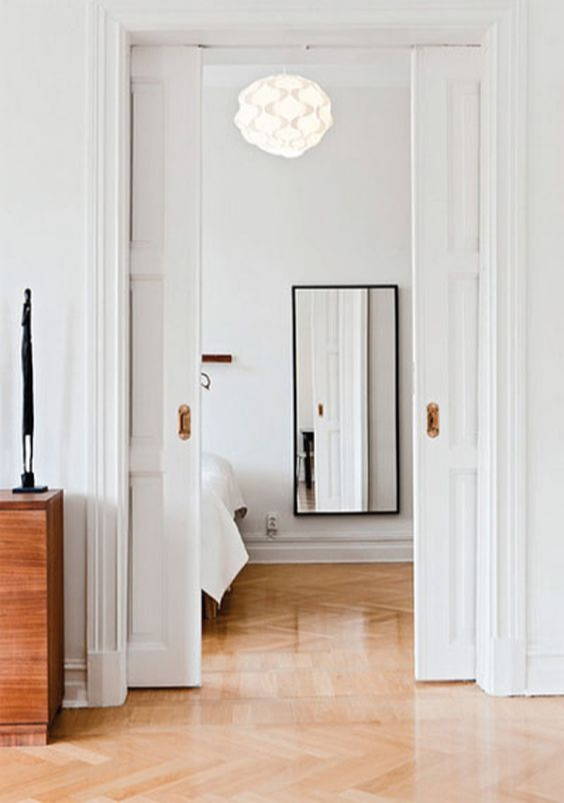 Image credit: Blood & champagne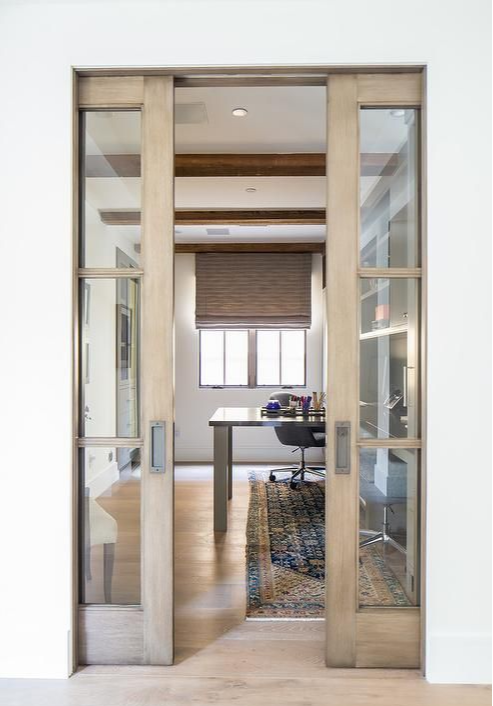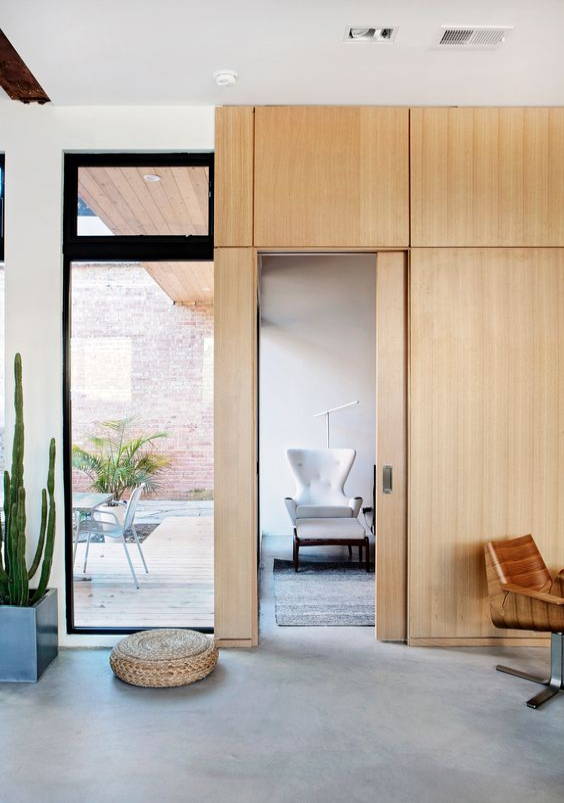 No Doors
No space? Maybe it's time to rip those doors off the hinges. Obviously, if you live in a flat share, this one is not for you, but those in a one bedroom flat could flood the space with light by getting rid of those doors.
Alternatively, if you are struggling to pack in enough storage into a bedroom, you could use curtains instead of wardrobe and closet doors. The fabric will soften the interior and help utilise every inch of floor space.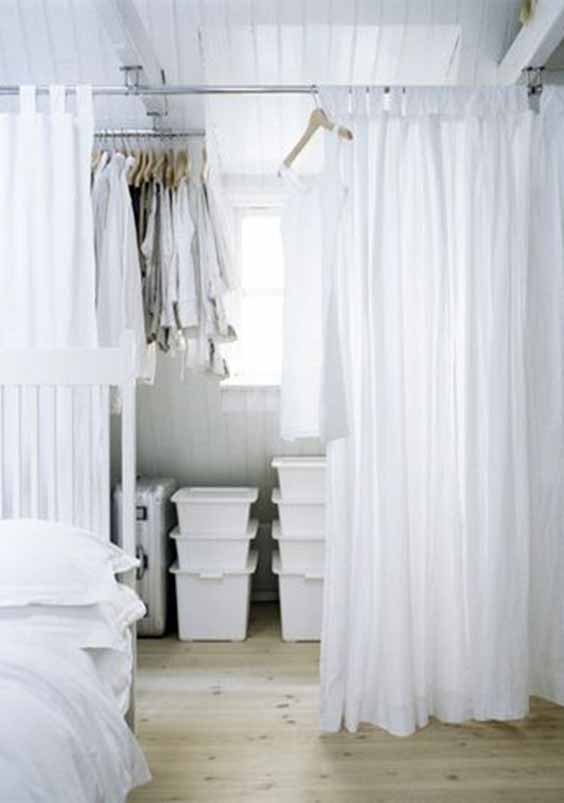 Image credit: concrete honey
Image Credit: linenfabrics.co.uk